post by Lisa Buffum, April 6, 2023
Begin by reading Psalm 27 on Biblegateway.com or in your own Bible.
This is the word from God I needed this week – how perfect that it came during Holy Week! 
"The Lord is the stronghold (refuge) of my life."  Sometimes, in life, we just need a handful of words about God to hold onto in those moments when we, like David, might feel barraged by enemies on every side. 
The psalmist, David, longed for the building of God's temple where God's presence was to dwell.  In verse 4, David asked one thing from God, to be with God in this place.  However, David was not allowed to build the temple; that honor fell to David's son, King Solomon.  What David longed for on this earth appears to not have happened for him. Many times, David felt like things were not going his way.
Yet David still sought the Lord's face.  He knew that God was the stronghold of His life.  He thought of the worst thing that might happen . . . "Though my father and mother forsake me" . . . still, the Lord is there.  David waited for the Lord. 
Some seasons of life are just tough.  Sometimes, we just cannot catch a break.  Sometimes, people let us down.  Sometimes, it feels like everything is fighting against us.  Sometimes, we feel like an army has besieged us, and war has broken out against us.  I am currently in such a time.
Thankfully, God has a provided a way.  God sent His own son, Jesus, to be my light and my salvation.  Jesus lived a life I could not live and died a death on my behalf that I could not die.  His death paid the price for my sin that I could not pay and provided a way for me to dwell in the house of the Lord and to gaze upon His beauty all the days of my life – the good days and the bad days. 
We celebrate this during Holy Week and Easter.  We believe this always. 
With David, I remain confident of this:  "I will see the goodness of the Lord."  Today, and every day, I will seek His face, I will look for His goodness, and I will say, "The Lord is the stronghold of my life." 
"Wait for the Lord; be strong and take heart and wait for the Lord."  Amen.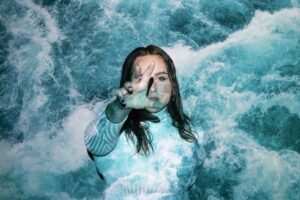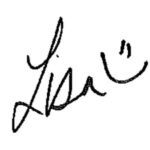 Photo by Isi Parente on Unsplash
PS – Easter Blessings to you!  
If you want to discuss this post, go to the BeADisciple Facebook Group and find the prompt there.
Click here to be notified when new Blog entries are posted.
---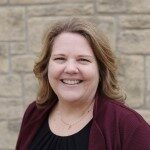 Lisa is the Director of Online Education for the Institute for Discipleship, overseeing the ministries of BeADisciple.com. Lisa completed a Master's degree in Christian Ministry from Friends University in Wichita, Kansas, in May of 2006.
She is the mother of three children, and currently, "Mimi" to four grandbabies.  Lisa teaches the instructor training course, Lay Servants as Christian Transformational Leaders, and other courses as needed, and provides technical assistance for instructors and learners for every IFD course.
---