post by Lisa Buffum, April 13, 2023
Begin by reading Psalm 28 on Biblegateway.com or in your own Bible.
I participated in a conversation in a regular Bible/book study meeting this week with other Christians about the difference between grace and mercy.  I understand grace and mercy as two different, but closely related, concepts about God.  Perhaps two different sides of the same coin.  Others in the group think grace and mercy are the same thing. 
The psalmist (again, David) talks about mercy in verses 2 and 6 of this psalm saying, "Hear my cry for mercy" and "He has heard my cry for mercy."  I think of mercy as not receiving the punishment or consequence we deserve.  It is something we "cry" or beg for such as in the phrase "have mercy on me." We ask not to receive the outcome we rightly deserve for our sin and wickedness. 
The psalm appeals in verses 3-5 of this psalm to God's justice for the wicked.  We all have an internal sense of what might be just.  Along with David, we might ask God for the wicked to be repaid for their deeds and receive the punishment they deserve.  But, when it comes to us, we ask for mercy we don't deserve.  Isn't that ironic?
The psalm does not mention grace directly, but verses 8-9 appeal to grace.  Grace is directly related to salvation.  I think of grace as a gift we do not deserve . . . like a lamb carried by the shepherd when it could walk.  I've heard it sometimes defined as "unmerited favor."  Salvation is the gift of God in the shape of the "anointed one" as our fortress and strength.  Through Jesus, the anointed one, we receive the blessing of inheritance. 
Yes, mercy and grace are closely related.  Oftentimes, they go hand-in-hand.  God's plan for salvation covers us in both grace and mercy.  But, I don't think they are the same thing.  What do you think?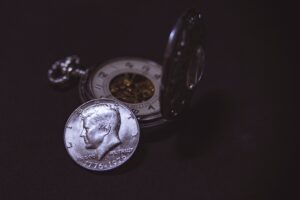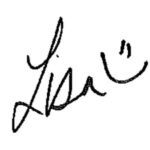 Photo by Jimmy Chan on Pexels
PS – A course on justice coming up in a little over a week:  Hope and Justice for Creation.  It begins April 24.  
If you want to discuss this post, go to the BeADisciple Facebook Group and find the prompt there.
Click here to be notified when new Blog entries are posted.
---
,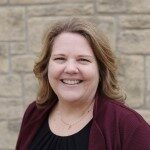 Lisa is the Director of Online Education for the Institute for Discipleship, overseeing the ministries of BeADisciple.com. Lisa completed a Master's degree in Christian Ministry from Friends University in Wichita, Kansas, in May of 2006.
She is the mother of three children, and currently, "Mimi" to four grandbabies.  Lisa teaches the instructor training course, Lay Servants as Christian Transformational Leaders, and other courses as needed, and provides technical assistance for instructors and learners for every IFD course.
---