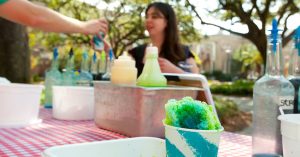 There's just something about transition. The city pool closed this week, and when I promised my son a snowcone after his first day back at preschool, we pulled up to discover that they had shut down for the season, as well. But it's still hot outside. Some splashing in the water and a cool sweet treat still sound really good. But the transition has begun from summer to fall. It seems to get earlier each year, but that's a discussion for another day.
Transitions automatically send us into states of evaluation, planning, and rethinking priorities and goals, whether large or small. Often, because of this openness, transitions become open doorways for the Holy Spirit to move in fresh ways in our lives. Liminal spaces place us on the margins between one thing and the next, one season and other, and sometimes even one home and another. And Christ has always given special attention to those who find themselves on the margins.
I was reflecting last night with my husband as we mulled over a VERY full week of final cookouts, meetings, and to do's, with the conclusion that we've both experienced an unexpected intimacy with God this week in the midst of all of the busyness. It seemed mysterious to me. What have I done to deserve this intimacy when I haven't even had much time to pray or engage other spiritual disciplines? Here's a theory: sometimes, when I am overwhelmed…and tired…I just drop my idols. And suddenly there is room. He meets us when there's space for Him to move.
And His movement makes me want to change the way I move, even if in small things. This season I'd like to simplify our family's belongings and only keep what we need or love; support my son and husband more intentionally in prayer; give, serve, or sign petitions to support persecuted Christians; trust God more with my vocation and calling.
It is interesting to note that the oft-quoted text from Acts 17, "In him we live and move and have our being…" is a part of Paul's call for the people of Athens to surrender their idols. If you have time today, read the whole chapter for context.
How do you want to move differently in Christ, through the Spirit's unmerited grace, during this season shift? What idols can you surrender as you transition?
I pulled in the driveway today and my son said, "Remember when it was snowing and we played and played, and then we came inside and we had hot chocolate with a cinnamon stick?" I do remember, but the high for today is still 95 degrees. I'd kind of like to slink back into the summer. I'm not really "feeling" this transition, and I'm not sure I'm ready for it, but God is moving ahead of us. If we keep moving with Him, I know that the snowcone stand will give way to hot chocolate by the fireplace soon enough.
---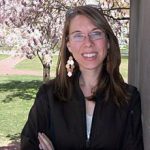 Shannon Steed Sigler is a community artist, curator, and theologian. She also serves as the Director of Social Media Communications for BeADisciple.com. Shannon is the mother of a delightful toddler and the wife of a liturgical scholar. Her own work and research center around a Wesleyan paradigm for the visual arts. Visit her website here.