guest post by Beth Galbreath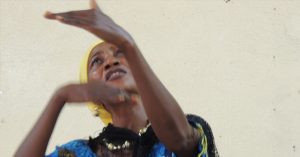 For the first time in my life the roof over my head is in my name. I am paying taxes and utility bills. I am choosing carpet and other flooring, remodeling a bathroom, dealing with a water heater that blew up (not really, but started spewing live steam and water all over said new floors and had to be replaced).
And I am unpacking…and unpacking…and unpacking…
My husband retired a month ago, so we had to move from our last parsonage into the small home we bought for the next 20 years of our lives. And in preparation for the move, we had downsized. We downsized every move since our children left the nest. Dozens of boxes of books were donated to library sales; more boxes of clothing and goods to Good Will, furniture to the Salvation Army. But still the house feels, as Jim put it, "like a python swallowing a hog." The garage is still full of boxes.
And as I sort and unpack and give away yet more stuff, memories intrude:
I remember the 63-year-old pastor in the Philippines who was also a district superintendent. To reach his district's 13 churches in the mountains from his own church in the seashore town of Brooke's Point, he peddled an ancient 3-speed bicycle. With his wife sitting on the crossbar in front. $4,000 would buy him a motorcycle capable of climbing the steep slopes. I told myself I would ask the district men's group to sponsor it…but he had no Advance number. We had that much at home in the "car downpayment" fund. I am ashamed that I did not even talk to Jim about just going with the pastor to buy him some wheels. There are two vehicles parked in our driveway.

His wife wanted to show us the one-room traditional woven-bamboo parsonage. Half of the thatched roof was dark – the pastor himself had climbed up to thatch it, to keep out the rain from the single room. The other half showed pinpricks of light – the telltales of holes, ready to leak. The government had recently resettled half the town, and half his congregation, to another site. This was February, and his wife confided that he had not been paid since Christmas. I think – but I am not sure – that the leaders of our group made a donation. I am ashamed that I did not insist on it. My new refrigerator is full.

I remember the young Pastor George in Cameroon who invited a team from the Network of Biblical Storytellers International to come and lead a biblical storytelling institute. He was building his retirement home, by hand, from the red clay of Africa, on a hillside reached by an incredibly rutted track posing as a road. Although the violent downpours of the rainy season were coming – they arrived just as we left – and his adobe walls were still unroofed, he took two weeks to be part of our institutes in two cities. His young wife, the mother of four including a babe in arms, and her sister, wrestled the corrugated metal roofing up the hill and onto the roof in his absence. We hired a friend, a plumber, to install our new water heater. And our roof is new.

Twelve people from Pastor George's congregation came to the institutes. I remember Mary, an elderly aural learner. The aural learners had never been allowed to lead small groups or teach others; they had been told they could not, because they did not read. But now they were biblical storytellers, with the certificate to prove it, learning Scripture by heart and telling it by heart in worship and as class leaders! Mary's joy brought tears to our eyes. I remember Comfort, a farmer whose ministry was to encourage and support 14 widows, the bottom of Cameroonian society. She gave me a picture of her which reminds me to pray for Cameroon and her ministry, and she gave me a bag of rice and one of peanuts as a gift. All I could give was the gift of biblical storytelling, but it was valuable to her.

After we left Cameroon, Pastor George and his family left the security of the church and moved to another city where he could go to school, earn a doctorate, and eventually teach in seminary so that other pastors will be trained to teach their people biblical storytelling. I am humbled by his courage. We have always had a parsonage and a salary, not large, but enough.

I remember the folks in the churches we visited in Bolivia, and the young and not-so-young pastors who took time out from their paid jobs to come to our team's leadership workshops, and told us "We've never heard anything like this!" We have so many opportunities for learning – am I willing to take the time to learn something new?

And I remember those I have not seen personally: The thousands of children fleeing desperate violence at home in hopes of a better life in the U.S. My own sister and brother were immigrants, adopted as infants in Germany after WW II.

And I remember the 40 persons shot last week in my city, Chicago. Over the 4th of July weekend the toll was 82 shootings, 14 of them fatal. Most of the victims are young people and children. Fellow United Methodist deacons and pastors are working in the city, opposing violence, bringing peace. I live in a stable suburb where gun violence is far less common, though not unknown. My colleagues' dedication and courage is humbling.

And I remember the violence of extreme weather and climate change such as the terrible drought that has contributed to the violence in Syria, spilling over into the whole Middle East. I drive a hybrid, but I serve a church that is a 15-mile drive away. We live with the AC off – but we have it; it tempts us. Our carbon footprint is far heavier than I wish.

Lord, have mercy. Christ, have mercy. We are citizens of the world. Teach us to love you, God, with all our heart and soul and mind and strength, and our neighbors as ourselves. Engrave your word on our hearts as well as our minds. May we really mean it when we pray, "Your Kingdom come" – and may we all do what we can to be part of your great work. Lord, have mercy.
---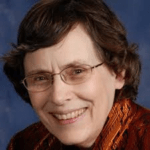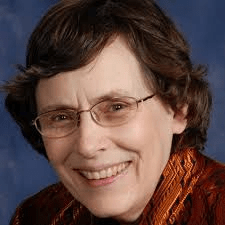 Rev. Beth Galbreath is a United Methodist deacon whose specialty is "digital culture ministry." She is passionate about Scripture, biblical storytelling, spiritual formation, Wesleyan theology and heritage, technology and worship design (including frequent, joyous and passionate celebration of the sacraments). She is the author of The Story and the Feast, a digital resource of Communion liturgy tied to the stories and texts of the Revised Common Lectionary. Rev. Galbreath is vice president of the Network of Biblical Storytellers International and coordinator of the associated Chicago-area Prairie Wind Guild: Tellers of sacred stories. She tells Scripture, teaches biblical storytelling online and in person across the United States and in Cameroon, Bolivia and the Philippines. She is active in Kairos Prison Ministries International and serves as deacon with two new church plants in Northern Illinois Conference, one in a Chicago suburb and one inside the walls of an Illinois women's prison.