In this course, learners will look at five biblical women through the lens of H.O.P.E. (Honesty, Opportunity, Persistence, and Efficacy), explore active waiting, and find ways to engage more hopefully in the world today.  
They'll see how…
…Tamar controls her waiting, deceives, and forces honesty from the dishonest!
…Hannah opportunistically pleads for the end of her waiting, and then opportunities abound!
…Anna persists through decades of waiting and is victorious!
…Elizabeth and Mary take effective action to bring about the realm of God! 
And learners will find ways to become active agents of H.O.P.E. themselves. 
This course is eligible for 2.0 CEU.
Quick Info:
Number of weeks: 4
Price: $60
CEUs: 2.0
Required book: No
Blackboard: Yes
Zoom: Yes, optional
Certification or Series: No
About the Instructors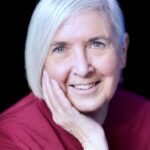 In addition to having decades of experience as a woman in lay and clergy ministry, Rev. Beth Perry took her first college course on women in religion over 30 years ago and taught her most recent college course on women in the Bible in 2019. She created the Women's Ministries IFD Certification program, which began in 2020, and she leads the first two courses on Scripture and Theology.
About the Instructors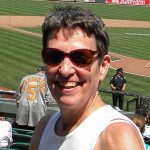 Sue Tesar is a certified lay minister at Brunswick United Methodist Church in Brunswick, Maine. She completed the first Women's Ministry certification course in December 2020, and has been a passionate advocate for women's ministries ever since. Her ministries include worship planning, photography, and administrative roles. She is a retired nurse massage therapist.