Go deeper in your prayer life in this 5-week course. Based on a book by the same title, this course is taught by the author Sandra Chambers. In her book, Sandra shares her own struggles and victories as she has sought to overcome boredom in prayer and answer the question: "If prayer is so important, why is it so hard?" During this five-week study, participants will examine their own prayer life and be challenged to see and experience prayer in some new ways. Emphasis is on putting into practice what you are learning about prayer.
Geared for those new to prayer as well as seasoned prayer warriors, this course helps students to (1) understand why God gave us prayer, (2) discover their personal prayer sphere and their personal prayer passions, (3) use scriptures to form prayers and prayer declarations, (4) troubleshoot when their prayer life is offline and (5) explore related topics to prayer such as spiritual warfare and fasting.
Students will need to purchase a copy of the book Lord, It's Boring in My Prayer Closet, by Sandra Chambers.  The print copy of this book is recommended over the Kindle version.
This course is eligible for 1.0 CEU.
Quick Info:
Number of weeks: 5
Price: $55
CEUs: 1.0
Required books: Yes
Blackboard: Yes
Zoom: No
Certification or Series: No
About the Instructor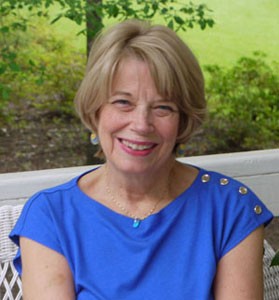 Sandra Chambers has a passion to help Christians develop a creative and joyful prayer life. She has served as Prayer Coordinator at two churches, led numerous small group Bible studies, speaks on the topic of prayer at churches and women's groups and teaches an online class at BeADisciple.com.
As a journalist and travel writer, Sandra has published 700+ news stories, profiles, travel stories, lifestyle and feature stories for 20+ publications. She blogs about prayer, creativity and travel, and is also currently working on children's picture books. Sandra is a member of the Serious Writer's Club, the Society of Children's Authors and Illustrators (SCBWI) and Cape Fear Camera Club.
She holds a Master's Degree in Education from Santa Clara University and a BA degree in English from West Virginia University. She taught elementary students with learning disabilities as well as high school English and journalism.
Sandra currently lives in coastal North Carolina and enjoys spending time with her husband, their daughter, son-in-law and an energetic French bulldog (their grand puppy). When not writing you will find Sandra exploring new places with camera in hand, eating seafood or dark chocolate, or enjoying a good mystery or historical fiction book on her porch. Visit her author website at sandrakaychambers.com and her prayer blog at PrayWaves.com.
Past Students Said…
"This was an exciting workshop on what was declared boring subject.  It was far from that.  We had good interaction with the instructor as well as other students.  Class size helped the interaction.  I liked having time through the course to reflect on what was said and wait on God's timing.  Prayer is not something that can be rushed.  I liked the ideas presented of journaling, circles of prayer lists, the writing of prayers and the use of scripture to enhance prayers.  Reading additional material online was helpful to the understanding of what our instructor was saying.  I would strongly recommend this course to anyone struggling in their prayer life."
"I find that I am spending more time in prayer after taking this class. It's now an essential part of my life again. I had gotten very complacent and shallow with my prayers.  Now, I want to spend time with God in a meaningful way."
"This is by far one of the best classes I've taken!"
"I'm finding that I'm spending more time now in prayer each day.  I went from 15-30 minutes up to 30 minutes or more.  This is due to the new resources I now have at hand and trying to listen to what God puts on my heart to pray.  This is a definite improvement in my prayer life."
"I have enjoyed this course. Any one of the several improvements (in my prayer life) that I have experienced would have made this course worth it for me."