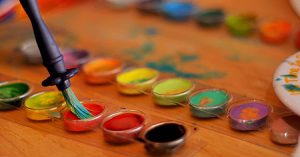 What is Welfare?
I had a friend in seminary who was called to missions. This calling was steadfast and pure – I've never met another in whom God paired the perfect combination of commitment and personality for serving the least of these. She challenged me in my own struggles with living simply and serving the poor.
I remember a particularly heated conversation we had one afternoon, however. You see, I am an artist, and God has called me to make art, share art, and disciple believers into creative excellence. We were strolling through the seminary bookstore, and I was sharing some insights I had discovered about theology and the arts. She finally stopped, looked up at me, and said, "Art does not feed anyone. Art doesn't clothe anyone. It's not practical, and I don't understand why you spend so much time thinking about it." At the moment, I didn't know what to say. To be honest with you, it has taken me years to know what to say.
This scenario has repeated itself in my life and in my ministry in many different forms over the years. In a recent congregational arts project, I partnered with my church's missions committee. The committee, called the "Seeking the Welfare of the City" team, makes decisions about our congregation's outreach goals – both practically and financially. When the pastor and I presented our visual arts project (which paired an art installation alongside a donation to a children's charity) to the team, they insisted that the arts portion of the project was not in line with our church's outreach goals – it did not promote the city's welfare. The core of this repeated dissonance surfaced immediately – so many Christians maintain a very narrow view of "welfare."
The Wesleys and the Arts
There has not been much written on a Wesleyan approach to the arts, but I believe this could be a powerful pairing – and a fruitful way out of my above conundrums. Wesleyans, ideally, pursue a balanced faith and life – valuing both logical thought and emotive experience. Personal holiness and social holiness; law and gospel; faith and holy living. In fact, we tend to inaccurately separate these concepts even more than the Wesleys did in their day. Wesley's idea of social holiness was meant to emphasize our need for one another – for the full community – in order to develop into holy people. A concrete evidence of this divorce is our understanding that social holiness means always a cup of cold water given to someone in need – we equate social holiness with social justice. A community thirsts in many ways, and people are poor in more ways than a need literal food, clothing, and shelter. The giftings of our entire community are needed to fulfill Christ's call, and to contribute to the welfare of each person.
Admittedly, John Wesley is not a confident wielder of metaphor. Gratefully, enter his brother, Charles, a balance to his brother's powerful literalism. Taken in tandem, these two offer another example of the sometimes tenuous balance found in our Methodist heritage. It's true that John Wesley, like my friend from seminary, might exhibit a more literal understanding of the term "welfare," but we can understand through the writings of Charles Wesley – his hymns – that the abundant life is found both in our physical needs and our sensory experience. A deeper exploration of holiness, a concept emphasized by the Wesleys, and a step beyond simple "welfare," encompasses both categories. In fact, holiness is more akin to a state of being than a set of actions. Pastor and scholar Andrew C. Thompson writes, "[Holiness is] an abstract noun. It signifies a particular kind of quality or character in a person. Holiness (in the biblical sense) isn't a job we are supposed to take on so much as it is the disposition of someone whose life is being transformed by grace." In order for a life to be transformed by grace, yes, we have to feed, clothe, and shelter the body; but this is only a first step. Deeper needs surface – needs related to our emotions, our capacity for creativity and robust thought. Artists can minister to these internal needs in much the same way that Charles Wesley did through the creative excellence exhibited in his hymn-writing. Any good artist will plunge the onlooker into an experience that brings healing, insight, growth, even sanctification.
The Very First Practical Theologians?
In my experience in ministry to artists, it is often the case that they feel sidelined by the church because their gifts are not practical; or worse, their gifts are cheapened through an attempt to make them practical (for example, art is considered simple "decoration" for the sanctuary). Again, I think a look at the Wesleys can turn this idea on its head. Neither John nor Charles Wesley ever wrote a systematic theology. There is no tome we can reference to understand what these brothers believed about God, the Church, and the individual Christian's life. What they did leave us, however, are practical documents – sermons, letters, and hymns. The message is the medium. Method and praxis are united.
For artists, this unity is a given. The message is imbedded in the paint or the poem or the piano keys. No, perhaps the songs and brushstrokes aren't nourishing physical bodies, but they are nourishing spirits, imaginations, ears and eyes. A function of fine art is to raise questions about the deeper parts of ourselves. The affective contributions of artists who practice with excellence serve to disciple these deeper capacities. As noted above, what is more practical than being plunged into an experience…a story…The Story?
In Hymn XI from Hymns on the Nativity of Our Lord, Charles Wesley writes:
Light of those whose dreary dwelling
Borders on the shades of death,
Come, and by Thy love's revealing
Dissipate the clouds beneath:
The new heaven and earth's Creator,
In our deepest darkness rise,
Scattering all the night of nature,
Pouring eyesight on our eyes.
If we, in the Church, can reclaim a full concept of welfare, of holiness, of abundant life, we will see that each of us dwells, in some way, on the shades of death. Each of us needs food, clothing…and metaphorical eyesight. Each of us needs to experience the bigger narrative, and until we encounter Christ in these deeper capacities, we are all still poor. Excellence in mission and ministry should note all kinds of poverty, and the ministry of both Wesley brothers is a great example of the full community ministering to the full person.
Despite continued wrestling with my calling as an artist, I have learned over time that I am serving on the mission field in much the same way as my dear friend from seminary. We are both reaching out to those in need in a myriad of practical, creative, and valuable ways. And hopefully, we are both moving ourselves, and others, toward a fuller type of welfare.
This post was originally published on the Seedbed Blog.
---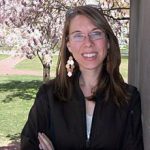 Shannon Steed Sigler is a community artist, curator, and theologian. She also serves as the Director of Social Media Communications for BeADisciple.com. Shannon is the mother of a delightful toddler and the wife of a liturgical scholar. Her own work and research center around a Wesleyan paradigm for the visual arts. Visit her website here.
Header photo credit: Jennifer Rensel