post by Lisa Buffum, January 19, 2023
Begin by reading Psalm 20 on Biblegateway.com or in your own Bible.
I have been reflecting this week on all of the words of blessing in this psalm.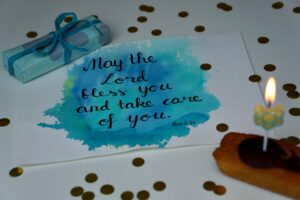 May God answer you when you are in distress.

May God protect you.

May God send you the help and support you need.

May God remember all of your sacrifices

May God give you the desire of your heart.

May God make all of your plans succeed.

May we shout for joy over the victory God gives to you. 

May God grant all of your requests. 
I do not know about you, but some days, if one person would speak just one of these blessings over me, it would probably turn my whole day around.  Maybe more than a day. 
In Genesis 12, we are introduced to Abraham as one who was "blessed to be a blessing."  And, so are we.  Paul talks about how Christians have become sons and daughters of Abraham in Galatians 3: 7-8: "Understand, then, that those who have faith are children of Abraham.  Scripture foresaw that God would justify the Gentiles by faith, and announced the gospel in advance to Abraham: "All nations will be blessed through you." So those who rely on faith are blessed along with Abraham, the man of faith."
For children of Abraham, I am not sure we speak enough words of God's blessing over one another.  A positive word spoken into someone's life can be powerful and effective.  However, a blessing in the name of God has the power to remind us at that very moment in whom we follow and trust. 
Psalm 20: 7 says, "Some trust in chariots and some in horses, but we trust in the name of the Lord our God."  With a word of blessing, we can remind one another that, as Christians, we do not trust in worldly things, but instead in a God who is a Lord who blesses us. When we are focus on blessings rather than hardships, it is easier to remember that our trust belongs always in God. 
This week, as I strive to be a disciple, I am going try some of the blessings of Psalm 20, or variations of them, on fellow believers.  Let us see what happens. 
May you be blessed to be a blessing.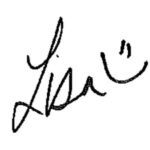 Photo by Miriam G on Unsplash
PS – Spiritual disciplines can be a blessing. But, how do we know which one is right for us?  Jim Reiter's course on Spiritual Practices for Personal Transformation can help.  It starts Monday, January 23. 
If you want to discuss this post, go to the BeADisciple Facebook Group and find the prompt there.
Click here to be notified when new Blog entries are posted.
---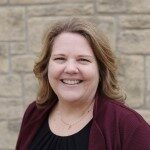 Lisa is the Director of Online Education for the Institute for Discipleship, overseeing the ministries of BeADisciple.com. Lisa completed a Master's degree in Christian Ministry from Friends University in Wichita, Kansas, in May of 2006.
She is the mother of three children, and currently, "Mimi" to four grandbabies.  Lisa teaches the instructor training course, Lay Servants as Christian Transformational Leaders, and other courses as needed, and provides technical assistance for instructors and learners for every IFD course.
---