post by Lisa Buffum, August 25, 2022 
Begin by reading Psalm 4 on Biblegateway.com or in your own Bible.
Do you ever fall asleep talking to God?  You are warm in your bed with your soft pillow under your head just talking to God, then the next thing you know, it is morning. I used to feel bad when this happened.  I was not finished yet; I had more I wanted to say.  Why couldn't I stay awake to listen?
Alternatively, sometimes I am so tired from the day that I forget to say, "Good night, God.  Thank you for another day.  Please forgive me for that thing I did.  Did I miss anything you wanted me to do today?  Can I have another chance tomorrow?  Do you have anything to say to me?  Your servant is listening."
Psalm 4 is an evening prayer used in the Jewish faith to frame the day.   Differently from the way most of us think, the Jewish day begins at sunset.  We think of the morning as a time for a new start, but it's interesting to know there are others who think of bedtime as this.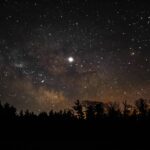 David gives us Psalm 4 which we could read, meditate on, pray to God, or sing in the evening before we go to sleep.  As he wrote this psalm, I wonder if he thought of his time as a shepherd boy in the fields.  Did he look at a starry sky like this and talk to God?
What wonderful news that we can speak directly to God and He hears our prayer!  He has set us apart to belong to Him in the same way He set David apart.
In the evening, maybe being a disciple means practicing silence before God as we lie on our beds.  Maybe then is the time to search our hearts.  Align ourselves back with our Creator.  Perhaps that is the time to bask in the peace of dwelling in safety with a Lord who loves us.  What a wonderful way to go to sleep!
Have a wonderful week!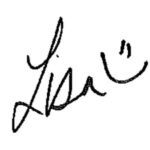 PS We have just posted a course that I will be teaching which begins on September 6 – Lay Servants as Christian Transformational Leaders.  I would love to have you join me for the course whether you are currently a lay servant or not.  My heart is with the laity!
If you want to discuss this post, go to the BeADisciple Facebook Group and find the prompt there.
Click here to be notified when new Blog entries are posted.
---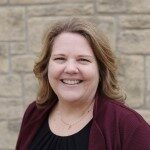 Lisa is the Director of Online Education for the Institute for Discipleship, overseeing the ministries of BeADisciple.com. Lisa completed a Master's degree in Christian Ministry from Friends University in Wichita, Kansas, in May of 2006.
She is the mother of three children, and currently, "Mimi" to four grandbabies.  Lisa teaches the instructor training course and other courses as needed, and provides technical assistance for instructors and learners for every IFD course.
---