post by Lisa Buffum, September 1, 2022 
Begin by reading Psalm 5 on Biblegateway.com or in your own Bible.
If you have known me very long, you may know this about me:  I am not a morning person.  My sister-in-law once explained it to my husband this way.  She said, "I wake up and immediately I'm [angry] that I'm awake.  And, if I have to get up, I stay that way until mid-morning after a cup or two of coffee."  I sheepishly agree that this is my typical wake-up mode, too.
I want to be different.  I want to wake up with a prayer in my heart and a song on my lips, as I am sure many of you do.  I want to wake up ready for a new day in eager anticipation of what God will do!  What is it Paul says?  "I do not understand what I do. For what I want to do I do not do, but what I hate I do." [Romans 7:15]
If Psalm 4 frames the Jewish evening as an example of prayer for us, then Psalm 5 frames the Jewish morning.  "In the morning, Lord, you hear my voice; in the morning I lay my requests before you and wait expectantly."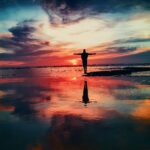 The psalmist gives us an example of a morning prayer. One thing about David, he is super-honest with God about his feelings and about who he believes God to be.  He talks to God about all of the things on his heart . . . the good, the bad, and the ugly.  Then he starts his day.
I wonder if that is the way to wake up.  If we wish to be disciples, to be the righteous whom the Lord blesses and surrounds with a shield, maybe we should wake up and talk through our thoughts with God first thing – the good, the bad, and the ugly.  Perhaps that is what the psalmist is modeling for us.
Then, we wait expectantly.
Have a wonderful week!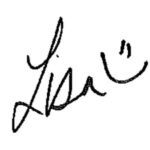 PS – The course, Reel Theology: Conversations at the Intersection of Hollywood & Divine, starts next Tuesday.  I think it sounds relaxed and fun.  I love movies, but I have not seen any of the movies up for discussion in the course.
If you want to discuss this post, go to the BeADisciple Facebook Group and find the prompt there.
Click here to be notified when new Blog entries are posted.
---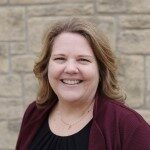 Lisa is the Director of Online Education for the Institute for Discipleship, overseeing the ministries of BeADisciple.com. Lisa completed a Master's degree in Christian Ministry from Friends University in Wichita, Kansas, in May of 2006.
She is the mother of three children, and currently, "Mimi" to four grandbabies.  Lisa teaches the instructor training course, and other courses as needed, and provides technical assistance for instructors and learners for every IFD course.
---