post by Lisa Buffum, October 6, 2022 
Begin by reading Psalm 9 on Biblegateway.com or in your own Bible.
The interesting thing about Psalm 9 is that it is an acrostic psalm, which continues into Psalm 10.  There are eight acrostic psalms in the total number of 150 psalms. Each line of an acrostic psalm begins with a successive letter of the Hebrew alphabet.  In English, this would be like line 1 starting with A, line 2 starting with B, line 3 starting with C, and so on.
What is the purpose of this?  Well, acrostics were used in the spiritual training of Jewish children; they were easy to memorize and recite.  Like a catechism (if you do not know that word, look it up!) A study of the eight acrostic psalms show some similarities in teaching the basic tenets of the Jewish faith by the time of David.  Psalm 9 emphasizes two of these basic beliefs:  1) It is important to trust God regardless of our circumstances, and  2) there are two paths, the path of the wicked and the path of the righteous, and the LORD will be the judge.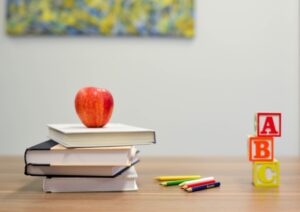 Ok, so the academic mind part of me took over for a bit; I find that kind of background information on the Psalms fascinating!  Let's see if the heart part of me has anything to add to the mix . . .
When we look at this Psalm through a Christian lens, special meaning accumulates.  We can appreciate that David, the author of Psalm 9, sang praises to God for delivering him in numerous military battles and other difficulties, but we can also recognize further fulfillment of the psalm through Jesus Christ.  Jesus is the one who reigns forever; Jesus rules in righteousness and judges with equity; Jesus is enthroned in Zion (another name for Jerusalem where He was crucified and defeated wickedness.)
I strive to be a disciple of Jesus.  I feel like an important part of following Jesus is knowing by heart (with the ability to recite) the basic beliefs, or doctrine, of the Christian faith.  I am in favor of a catechism.  So, what if we join here in Psalm 9 with our Jewish siblings?  
When will we trust God? – "We will trust God regardless of our circumstances."   
How shall we seek to live? – "We will seek the path of the righteous as we strive to be disciples." 
I am in!  How about you?  Have a great week!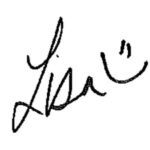 Photo by Elements5 Digital on Unsplash
PS – For a way to learn some of the doctrine of the Wesleyan branch of the Christian faith, check out the online course Methodist Identity: Our Beliefs.  Eight half-hour long presentations by leading Methodist theologians offer valuable information and insight concerning core Wesleyan ideas.
If you want to discuss this post, go to the BeADisciple Facebook Group and find the prompt there.
Click here to be notified when new Blog entries are posted.
---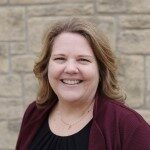 Lisa is the Director of Online Education for the Institute for Discipleship, overseeing the ministries of BeADisciple.com. Lisa completed a Master's degree in Christian Ministry from Friends University in Wichita, Kansas, in May of 2006.
She is the mother of three children, and currently, "Mimi" to four grandbabies.  Lisa teaches the instructor training course, Lay Servants as Christian Transformational Leaders, and other courses as needed, and provides technical assistance for instructors and learners for every IFD course.
---