guest post by Bill Lewis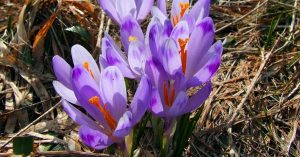 Sometimes my burden seems difficult and following Jesus seems so heavy. I should go to church, probably be in a discipleship group, serve in a ministry and give abundantly out of my sometimes meager income. Is God capricious and difficult to follow? All of this seems so overwhelming that I might as well give up and learn to relish living in guilt. Perhaps you can relate to this frustration and wonder how you might move forward in life in the midst of your burdens. But we believe in a God who is not capricious, whose burden is light, and whose ultimate characteristic is Trinitarian love. With this in mind, gradually, oh so slowly, I have learned small steps I can take to connect with this loving God. Pausing for a moment, taking a long walk, a quiet time of prayer, cultivating gratitude in small things: each of these lets me catch my breath and be available to God for a broader, more connected view of how my life fits into the larger scheme of things. As Richard Foster writes, prayer is "the human response to the perpetual outpouring of love by which God lays siege to every soul."
Or perhaps instead of feeling overwhelmed with burdens, we have slipped into separating our daily lives into the spiritual and the physical. Our "quiet time" becomes a check mark on a to-do list, divorced from our daily lives in practice. The root of this mindset is the ancient heresy of Gnosticism that looks upon the physical as evil. In Jesus, God becomes one of us and shows us that the physical and the spiritual are to walk hand in hand. Church language calls this integration living incarnationally. If this is true, then this life with God can be brought into the way we live and move and have our being at work, play, school, home and in each season of our lives. How might our response to God's outpouring of love look in each season?
Let's take a moment to explore how each of these metaphorical seasons may be manifest in our spiritual lives. For me, I tend to dwell most often in the winter. The positive part is lots of reading, reflecting, praying and preparation. The shadow side is lack of engagement, depression, a sense of scarcity, and a loss of hope.
In the springtime I am invigorated, exploring new ideas and places, growing and on the move. On the other hand, I am tempted to forget all I have studied and learned and can end up chasing butterflies to the point of losing the way. Growth and change entice me away from my moorings.
Summer brings a mellowing: all is right, life is solid; maturity and abundance are present. Acedia (complacency) may set in, expecting this moment to last, and causing a loss of perspective. I am not sensing the heat inviting me to slow down.
Finally, autumn brings color, vivacity, harvest, cool relief, and for some, a new school year. However, the shadows are lengthening as I try to hold on to the summer and don't rest in knowing that winter is coming.
So which season are you in? Whichever one jumps out at you without thinking too hard about it is probably the one. If you'd like to extend the exercise, find three adjectives to describe yourself in your current season. Then find three adjectives that are the opposite of those (the antonyms). Realize that all six adjectives are part of who you are right now. Write them down and spend some time reflecting on what spiritual practices you could apply to open yourself deeper to God's presence in this season. Perhaps one of your current adjectives is joy. One opposite is sadness. So perhaps you'll embrace your joy while recognizing it is only for a season. Try to find that special place where joy and sadness meet for you in the fullness of life. Or perhaps your current adjective might be despair. Then the opposite is hope and you can realize that even in your despair there is hope.
Our goal in such an exercise is to accept the fact of God's involvement in our daily lives, even if we don't feel it. Then we examine where we are in our lives right now. And finally we learn to bring our reality, who we are right now, to the God who is present for us, yearning to pour out his love. Leaning into God honestly, with who we really are right now, is the essence of prayer. May you find that you are able to lean into God and listen to His heartbeat of love for you in every season.
---
Interested in digging deeper into the heart of God through the practice of prayer? Join Bill this spring as he facilitates a course on Richard Foster's classic book, Prayer: Finding the Heart's True Home.
Bill Lewis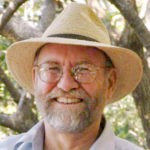 After many years of wandering through various belief systems I came back to Christ. These experiences coupled with decades of business experience in not-for-profits and for profits has helped me understand and relate to others in various stages of life. Even after I settled into a realization that I belong to God and am loved by God, the journey has continued to challenge me. Renovare material has been a significant influence in my life, bringing together various streams that fit into a life with God.
My credentials include completing an MBA, having a Masters degree in Christian Spiritual Formation, and currently practicing Spiritual Direction. In addition to these and various other endeavors, I serve on the Spiritual Formation committee at a Presbyterian church and regularly lead outings exploring natural areas.
Main post image credit: By Jerzy Opioła (Own work) [GFDL (http://www.gnu.org/copyleft/fdl.html)]