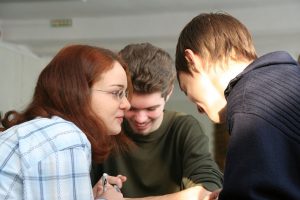 How does the church meet the expectations of the younger generation? When local congregations address this question, they usually discuss worship music or programming. I want to make a case for certain values held by our younger members and seekers that we, as their elders, would do well to recognize. Many, if not most, younger people have little margin for waste, clutter, and inconvenience. Can we make way for uncluttered and grateful hearts when we, very practically speaking, create an uncluttered and hospitable space in our worshiping community?
First, we should be asking: Are we producing unnecessary waste in the church?
More and more, young people are becoming sensitized to the wastefulness of our resources. Take music, for example. In our own lives, we've watched as it's moved from record album to tape to compact disk, each arriving wrapped in plastic that is quickly discarded. Even CD jewel cases have eventually become a bother, and these, too, get thrown away. In truth, few of us really want to own a record, tape, or CD – we just want to listen to music. Enter iTunes, the music destination of choice for young adults. Just purchase the song and download it. No trips to the store, no trash, nothing to put on a shelf- no waste.
How is your church wasteful? Waste can be found in poorly planned meetings and worship, poorly insulated buildings, too many trips to the dumpster with material that could be recycled. I believe we are entering a time when more folks have less tolerance for waste, and it's appropriate for us to respond.
Is your church cluttered?
Do you hand out stacks of printouts at meetings? Are bulletin boards sloppy and resource materials hard to find? Do you store church supplies in junky closets? Is your congregation notable for its "busyness" without intentional planning and focus? The organizational tools of our culture often are just a click away, and our churches would do well to clear the information pathways, making way for our message in more meaningful and accessible ways.
Convenience: Young adults expect it.
Although this expectation can sometimes slip into an unhealthy sense of entitlement, I would like to offer that convenience is not always the enemy, but a form of hospitality. When we make worship and educational resources more easily accessible to younger members, we are, in a way, "setting the table" for them in a grace-filled way.
With the same ease their parents put a record on a turntable; they listen to a snippet of a song on iTunes, buy it, and then download it for life to their iPod. They browse for movies on their laptops, and then click to watch. They use their phones to talk, text, and share photos. That's convenience.
How has your church been intentional about incorporating the hospitality of convenience into its life? I encourage you to look around. Do you send meeting reminders by email, post church news on your web site, and provide other easy ways to interact? In an increasingly complex world, we all benefit by saying no to disorder, and yes to ministry-enhancing convenience.
When our churches steward our resources, space, and time well, we create a welcoming environment for young and old alike. How can your community trim down on waste, clutter, and inconvenience?
To the 1000's of folks who have taken advantage of an online class or workshop at BeADisciple, I say "thank you". We hope the experience brought a new found level of grace and convenience to your busy lives. I am grateful to know that so many church leaders and parishioners have and will continue to engage in conversations they would not have had, were it not for online opportunities. If you have not taken an online class with us, please let me extend to you this invitation of accessibility, convenience, content and community to be found at BeADisciple.com.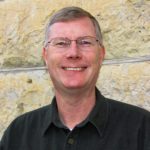 Dr. Steve Wilke is the Executive Director of The Institute for Discipleship at Southwestern College, which is committed to bringing the educational online tools of our culture to churches. If you are interested in growing in your faith and ministry with others in a small group without 1) wasting time and money to get together, 2) cluttering up your life with paper, and 3) being bound to a certain time or meeting place, then check out http://beadisciple.com/.