Quick Info:
Number of weeks: 6
Price: $125
CEUs: 3.0
Required books?: Yes
Live video session?: Yes
This is the first of four classes in the Evangelism Certification program. It is a six-week study of the biblical message of the Old and New Testaments and the relation of the Bible to teaching Evangelism. It focuses primarily on Jesus, as revealed in the Gospels, and his strategy of evangelism in which his life was oriented while he walked on the earth. The motivating vision of Jesus' earthly behavior will be given opportunity for application to the 21st century Church.
Students who complete this course successfully will be able to define "Evangelism" from a biblical perspective, interpret the eight guiding principles of Jesus' master plan of evangelism, defend Jesus' strategy of evangelism to the local church, and articulate the human condition and God's response.
Students are expected to access the course site on Blackboard at least every Monday and Thursday each week for announcements, direction, and/or assignments. Blackboard will be available 24/7 to facilitate the completion of assignments according to their direction. Three live online class conferences will be held during the course.
Students are required to have The Master Plan of Evangelism, 2nd edition, abridged, by Dr. Robert E. Coleman for this course. All required texts for the Evangelism Certification Program can be purchased individually or as a group at www.af180.org/store.
This course is eligible for 3.0 CEU.
Click for a sneak-peek of the courses' content
About the Instructor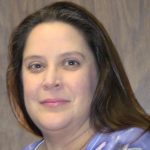 Darla M. Thieler is the founder of Remnant Ministries, a multi-faceted outreach ministry which began in 1982.  A local evangelist and certified lay speaker with the Western Pennsylvania Conference of the United Methodist Church, she serves as a Bible teacher, conference leader, inspirational speaker, praise and worship leader, composer, theater arts performer and director, and much more. Darla is director of music for Calvin United Presbyterian Church (PCUSA). 
The heart of Remnant Ministries began with the ministry at the juvenile detention centers.  Raised in the United Methodist tradition, Darla's life changed forever when she attended a Christian concert at a district event at age 13.  Believing that every person is precious to God, Darla and her husband, George, continue sharing this same message of hope at every opportunity.  Darla's heartfelt desire is to bring glory and honor to God.  Her prayer is that through the Living Word of God, others will come to a saving knowledge of our Lord and Savior, Jesus Christ, and all God's children will be encouraged to make a deeper commitment to grow in their relationship with Him.