Course Dates:
Not Currently Enrolling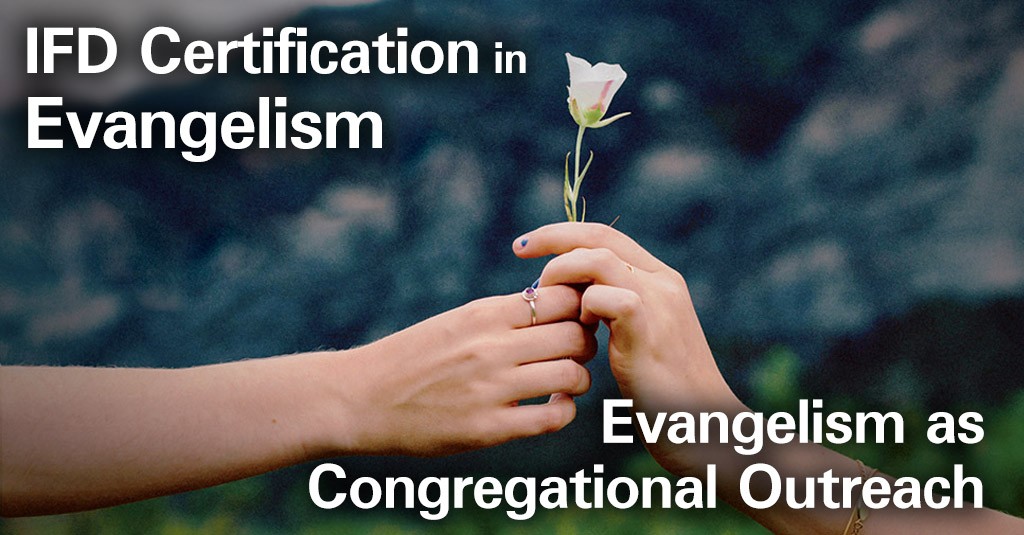 Quick Info:
Number of weeks: 6
Price: $125
CEUs: 3.0
Required books?: Yes
Live video session?: Yes, required
This is the third of four classes in the Institute for Discipleship Evangelism Certification. It is a six-week study of the role of the specialist in Evangelism in equipping the congregation to tell the Christian story to those outside the church, to seek a response to the Christian message. Areas of concern will include communication theory and skills, outreach methods and approaches.
Students who successfully complete this course will be able to relate to their local community context with effective 21st century outreach strategies. They will also be equipped to confront the challenges and identify the assets of local congregations, developing a culture of evangelism. Students will also be able to experience and successfully lead a seeker small group.
Students are expected to access the course site on Blackboard at least every Monday and Thursday each week for announcements, direction, and/or assignments. Blackboard will be available 24/7 to facilitate the completion of assignments according to their direction. Leading a local seeker small group experience will also be expected. Students will also participate in occasional live online gatherings.
Students are required to have the following texts for this class:
When Helping Hurts: How to Alleviate Poverty Without Hurting the Poor…and Yourself, by Steve Corbett and Brian Fikkert
The Second Greatest Commandment Meets the Great Commission – How to Love Your Neighbors to Christ, by Nancy Golden
Seeker Small Groups: Engaging Spiritual Seekers in Life-Changing Discussions, by Garry Poole
(all required texts for the Evangelism Certification Program can be purchased individually or as a group at www.af180.org/store)
This course is eligible for 3.0 CEU.
About the Instructor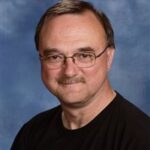 Paul Morelli has had a heart for evangelism from the day he transformed from an atheist who talked people out of believing in Jesus to becoming a new creature in Christ at a lay witness weekend and discovered a passion to tell others about this supernatural life available to all as a free gift. Paul has a passion to help others become evangelists (messengers) of Jesus' Good News. Paul is a Certified Lay Minister, Certified Lay Evangelist and a Conference Evangelist in the Western PA Annual Conference. He has completed the IFD Certification in Evangelism.  Paul is Director of the Geographical Evangelist Program in the WPA Annual