Course Dates:
Not Currently Enrolling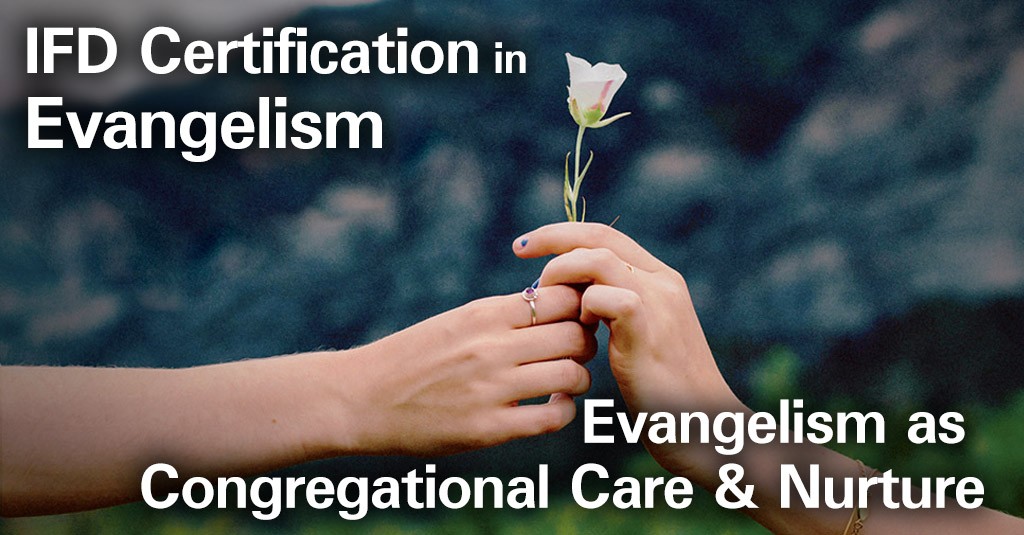 Quick Info:
Number of weeks: 6
Price: $125
CEUs: 3.0
Required books?: Yes
Live video session?: Yes, required
This is the final of four classes of the Institute for Discipleship Evangelism Certification program and requires successful completion of IFDC330 as a prerequisite.
This is a six-week study of the role of the evangelism specialist in equipping the congregation through the care of members by such means as care, visitation, support, self-help groups, and the growth and empowerment of lay-people in faith and discipleship. Students who successfully complete this course will be able to understand discipleship and nurture as an extension of evangelism and develop a congregational plan of action.
Students are expected to access the course site on Blackboard at least every Monday and Thursday each week for announcements, direction, and/or assignments. Blackboard will be available 24/7 to facilitate the completion of assignments according to their direction. Leading a local seeker small group experience will also be expected. Students will also participate in occasional live online gatherings.
Students are required to have the following texts for this class:
Unshockable Love: How Jesus Changes the World Through Imperfect People, by John Burke
Shift 2.0: Helping Congregations Back into the Game of Effective Ministry, by Dr. Phil Maynard
Seeker Small Groups: Engaging Spiritual Seekers in Life-Changing Discussions, by Garry Poole
(all required texts for the Evangelism Certification Program can be purchased individually or as a group at www.af180.org/store)
This course is eligible for 3.0 CEU.
About the Instructor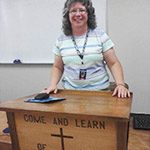 Nancy Golden has a passion for sharing her faith and a heart for people of "every tribe and language and people and nation." She graduated from Dallas Christian College and earned her master's degree from Liberty Baptist Theological Seminary. Nancy's seminary work included theology and Bible with an intercultural studies focus. Her passion for evangelism led her to author a book, The Second Greatest Commandment Meets the Great Commission: How to Love Your Neighbors to Christ (HIS Publishing Group, 2013). She authored a second book, Taking Back Advent: Moving from the Mundane to the Miraculous (Golden Cross Ranch LLC 2018) in the same easy-to-read style to bring a satisfying component to each day of the Christmas season.
Nancy is an adjunct faculty member at Dallas Christian College and has taught How to Study the Bible, New Testament Survey, and World Religions. In addition, she has developed a cross-cultural missions course for Dallas Christian College that incorporates both the theology and the history of missions.
Nancy and her husband Phil are are members of the Carrollton Church of the Nazarene in Carrollton, Texas. Nancy is very active at her church and she is also the Director of the Carrollton League of Writers, an outreach of the church that provides their weekly meeting place. When she is not busy with her family, students, and church activities, Nancy can be found riding her horse, Pistol, who fortunately does not mind listening to her sing praise and worship songs!
Visit Nancy's website to learn more about how to share your faith.