Quick Info:
Number of weeks: 3
Price: $95
CEUs: 1.0
Required books: Yes
Blackboard: Yes
Zoom: Yes, optional
Certification or Series: No
As a widowed person (female or male), you have now entered what psychologists consider the most devastating state of loss a person can experience. In addition to your grief, every aspect of life has been impacted by the death of your partner–financial, social, psychological, behavioral, sexual, practical, and parental.
We live in a death-phobic society that does not honor grief or healing processes.  Using the handbook "Navigating Loss: A Survival Guide for the Newly Widowed," you will address the challenges facing you in your individual situation, find peace around making decisions about your future, and create pathways to a new normal. You'll learn how to work with your grief and address the hopes and dreams that died with your spouse. You'll learn to navigate life in exciting new ways.
This program has been reviewed and approved by physicians, psychologists, pastors, and bereavement specialists. It features practical ways to develop a solo life and uses research from the National Institutes of Health, Duke University, the Mayo Clinic, and the Harvard Medical School. Your instructor is an award-winning storytelling and author, widow, and  Certified Grief Recovery Specialist. 
We'll begin with a live Monday night event on ZOOM that focuses on sharing our stories about the loss of our partner and creating sacred community to better support one another in this journey to new life.
Learners will need to obtain this book:  Navigating Loss: A Survival Guide for the Newly Widowed by Donna Marie Todd
This course is eligible for 1.0 CEU.
About the Instructor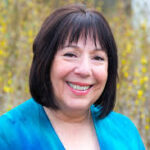 Donna Marie Todd is an award-winning storyteller, TEDx speaker, author, podcaster, widow, and Certified Grief Recovery Specialist. For more than seven years she has been leading retreats for churches, hospices, grievers, and widowed persons across the country. Her engaging, humorous, and honest style lets her lead discussions about difficult subjects with authenticity and compassion. She podcasts weekly about life after the death of a spouse at "A Widow's Tale."  
Donna Marie has helped thousands of grievers express their deepest feelings in safety and find healing and new life through the formula she developed to heal her own life. She looks forward to teaching you her proven system for recovering from your loss and moving into a new life of joy and purpose. Her book, "Navigating Loss: A Survival Guide for the Newly Widowed, is your handbook for this course."