We are all finding ourselves living within new boundaries and guidelines because life as we knew it has been changed. In fact, many of us are having to create a "new normal." How do we work through everything we are being faced with? How do we maneuver the "Grief Journey" that is involved with many of these changes? Seriously, how do we do this?"
We all experience losses in our life: divorce, the loss of a job, the loss of physical ability, relocating from one place to another, traumatic injury, limitations due to age, personal bankruptcy, or business failure. There are other losses, such as the death of a pet, which are particularly difficult for many people. All of these losses confront us with an extraordinary amount of emotional pain.
This course focuses on the kind of losses we all experience. It's about life, loss, grief, and most importantly: life after loss. This course will help you recognize that the seemingly-bizarre responses to major loss are in reality perfectly normal. You will also learn a puzzling and valuable truth: while grief is an intensely personal experience, working your way through grief effectively is a journey.
Students are required to have a copy of Recovering from Losses in Life, by H. Norman Wright, for this course.
This course is eligible for 1.5 CEU.
Deaths are an especially difficult kind of loss. Constructing the Bridge: Loss and the Mourning After deals specifically with loss through death.
Quick Info:
Number of weeks: 3
Price: $75
CEUs: 1.5
Required books: Yes
Blackboard: Yes
Zoom: No
Certification or Series: No
About the Instructor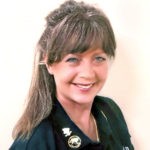 Annette Arnold-Pflaum is the founder and president of Wisteria Ministries. She has 25 years counseling experience and has specialized in grief and crisis counseling since 2015. 
Annette is a Nationally Board Certified Chaplain [BCC] and has been a State of Nevada Licensed Interfaith Minister since 2014. She is also a Certified Lay Minister in the United Methodist Church and holds a certificate in congregational leadership. 
A retired nurse/EMT with 20 years of medical experience, Annette is a graduate of the Academy of Religious Studies, Ministerial Seminary, Chaplaincy Nevada Theology Academy, and has completed advanced clinical pastoral training. She has been an academy instructor. 
Annette is consulting director of the Nevada State Chaplains Task Force: Crisis, Trauma, Emergency & Critical Incident Response Team. She was part of the response team that assisted after the 2017 Las Vegas shooting. 
Past Students Said…
"This was a course I was not looking forward to taking. What do you say to someone who has just lost a love one? How do you comfort them? Not always a pleasant subject. The course to my surprise has prepare me in many ways. What to say, how to react, what they may be going through, even how do I feel. I would recommend this course to everyone. It has equipped me in so many ways. The instructor was a true professional and very kind and caring."
"I like the format of having a public discussion forum along with a more personal private forum with the instructor. Sometimes there are things that we need to share with the instructor that we don't want to share with the rest of the class. It works like a private consultation with an instructor of a traditional classroom setting. The instructor was easily accessible and encouraged the class to contact her with any questions or concerns. I also appreciate the flexibility of theses courses with regard to having time throughout the course to catch up if necessary. It was a great class, and I feel that I am now better equipped to handle not only my own grief, but that of others."
"Great class, I would take other classes with this instructor and recommend them to others.
Observations and comments were sympathetic, empathetic and wise."
"I really liked how Annette had us think deeper and asked us questions and brought things out that I did not think about. I was impressed and would enjoy another class with her. She gives caring advice and is very helpful with helping you see sorrow and loss in a different way. It was a good cleansing class for me."
"The course instructor was great. This was the fifth class with her. The books that she chose were great and very helpful. Plan to take one more of her classes."