Hi! I'm Beth Galbreath, a United Methodist deacon. Deacons are UMC "specialist clergy," and my official specialty is "digital culture ministry." That's not about video (though I do video) nor power point for worship (though I do that too) nor social media (ditto). And it's not about advocating for "contemporary worship" meaning guitars and praise choruses (though I used to play guitar and sing in a seminary band, too).
Technology and Story
"Digital culture ministry" is about helping United Methodist and other congregations, especially Protestant churches which were born and suckled at the printing press, move out of the print-literate culture in which they may be stuck and into the world of the 21st Century. It's about using all the new technologies well in worship and education, yes. But mostly it's about story.
In the 21st Century, the primary global communication system is no longer print, but digital in all its forms – music, movies, video, screens. The content of communication is no longer the explanation and argument forms that dominated print, but story. And that's great news for the Church, because the gospel of Jesus Christ is the best story ever told. And the stories and mega-Story of the Bible, the story of God's love, are endlessly valid and attractive – if we can let that Story out of the book into our digital culture and people's lives.
Help Tell the Story
That's why I'm vice president of the Network of Biblical Storytellers International and coordinator of its local branch in the Chicago area. That's why I've traveled to Cameroon, the Philippines and Bolivia training biblical storytellers. Biblical storytelling is "the non-technological part of digital culture ministry." It lets the stories escape from the page to live in people's hearts.
That's why I'm passionate about all the classes I teach on BeADisciple.com, to both laypeople and clergy. My Biblical Storytelling classes in several formats help folks reclaim the ancient art of learning God's stories by heart so they can be shared by heart, and connected with the stories of our lives. Come to the Table and Come to the Waters help inspire deeper experience of the stories of Christ enacted in the sacraments of the church. Living our United Methodist Beliefs brings the stories of our UM heritage and our distinctive theological emphases into focus for life in this century. Life Together in the United Methodist Connection brings the often frustrating matters of "polity" – our organization – into the context of the ancient church's story, to help us see that God is working even in the stories of our churches' struggles.
And I promise that in any of these classes you'll find a community of folks who pray for one another, encourage one another, and are downright fascinating as they share their own stories. Participants have ranged geographically from India to Barbados and Antigua, Albania to Guatemala to Alaska to Guam – and, of course, all across the United States. They've been young adults and persons "of a certain age." They've been lay servants and lay servants aiming at becoming lay speakers or certified lay ministers or local pastors. They've been local pastors and elders, men and women, persons of very varied theological and political viewpoints. They've been white, African-American, Asian and British. They've been United Methodists, Free Methodists, Anglicans, and Baptists. And we have, for two or three weeks, without seeing one another face to face, formed a microcosm of God's beloved community. Some friendships have even continued, in other digital and face to face venues, after the classes.
Praise be to God. I hope to meet you in a BeADisciple class sometime!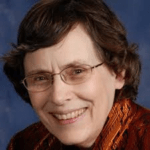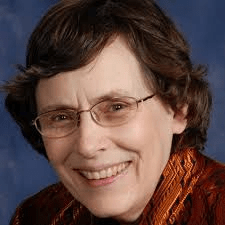 Beth Galbreath is a passionate Biblical storyteller and teacher of the art, both in workshops and online through BeADisciple.com. She is an ordained United Methodist deacon whose ministry also includes worship design, spiritual direction, and leading spiritual retreats around sacred stories. She is coordinator of Prairie Wind Guild: Tellers of Sacred Stories in Chicago and northern Illinois.